Laid P.2 Blue Cock Ring
Description
P.2 Blue Silicone Cock Ring from Laid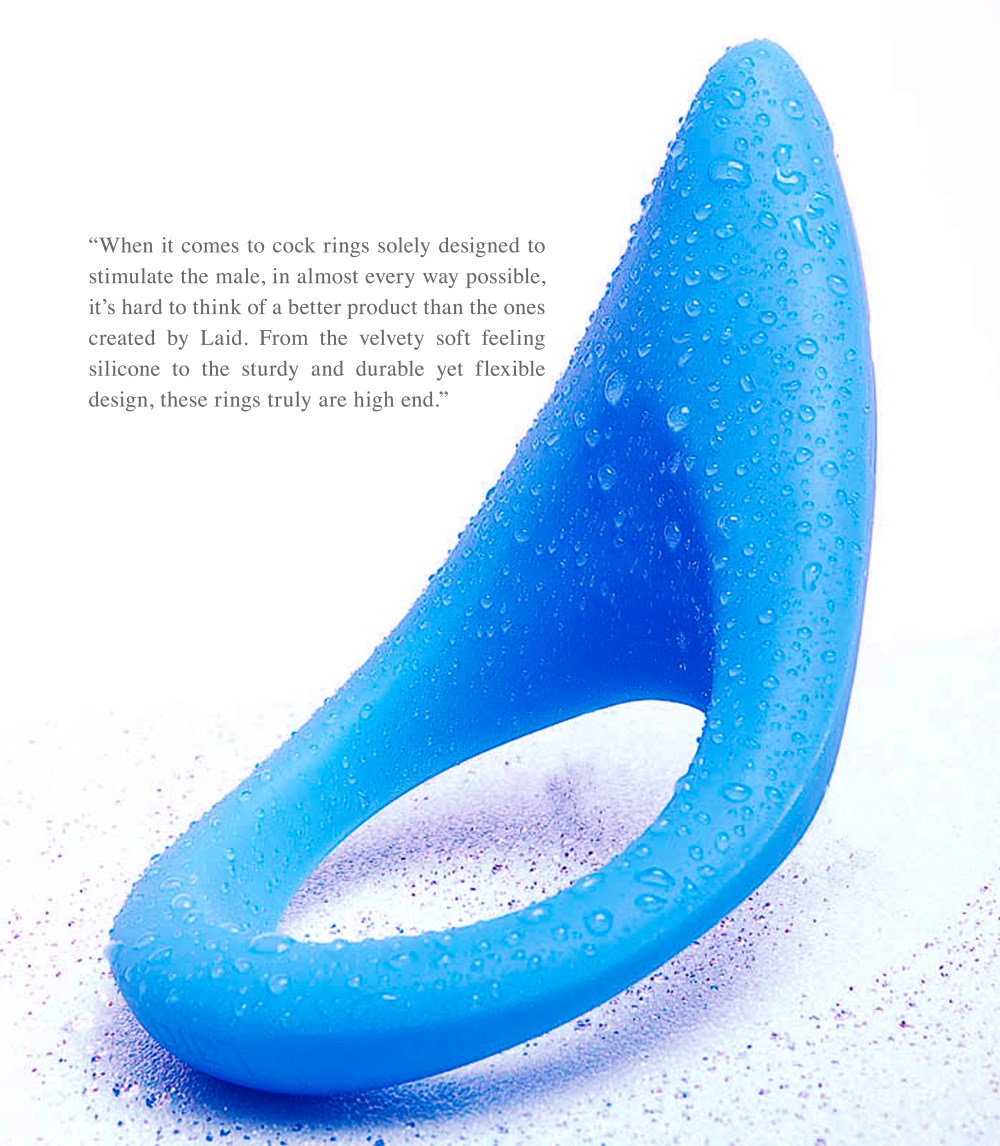 The Laid P.2 cock ring is made of 100% medical grade silicone and is worn around the penis and testicles. It contributes to a fuller erection and may delay orgasm by slowing the flow of blood from the penis. The extension [its tail] is angled at 61 degrees in order to gently push up against the perineum [area between the testicles and anus] . The silicone is quite firm, but sufficiently elastic to stretch a little extra. This, combined with its design and incredibly smooth surface makes the Laid P.2 cock ring extra pleasant to wear. Also designed for versatility, try turning the P.2 in different positions to experience other sensations
Oval shaped for a better fit around the penis and testicles
Extended end with the logo applied as texture for added sensation to the clitoris
Convex surface in order to stimulate the perineum
Angled more dramatically than other rings for a stable, comfortable fit
Available in 2 sizes:

47mm - 1.85" | 1.9 oz.
51.5mm - 2.03" | 2.6 oz.

100% Medical grade silicone
Textured pattern on one end adds more sensation
Beautifully presented in award-winning packaging with no cost spared
Also available in Black - Laid P.2 Black Cock Ring
"When it comes to cock rings solely designed to stimulate the male, in almost every way possible, it's hard to think of a better product thant the ones created by Laid. From the velvety soft feeling silicone to the sturdy and durable yet flexible design, these rings truly are high end."

How to size:
The wearer of a cock ring wants something that is giving a heavy amount of pressure while erect, but not to much so it cuts off the blood circulation, as well as a pleasurable amount while wearing not erect.
To measure himself for a C-Ring, he will need to get hard, and then take a string (or cord) and slip it behind his balls and tug it up nice and tight around the base of his penis close to his body. Now he needs to mark the string on both sides where they come together making sure it feels comfortable. Then he needs to remove the string and measure between the marks that will give him his circumference. The cock ring is measured in diameter, which means you will need to divide by 3.14 to calculate his size in iches.